Eight reasons for the trend of micro-cement bathrooms next year
If you are thinking of renovating or enlarging your bathroom next year, this article is for you!
In 2022, micro-cement was introduced as one of the top architectural trends. One of the unique advantages of using this coating by architects and interior designers is its aesthetic appearance along with mechanical and chemical resistance. Today, this coating is increasingly used in home bathrooms due to the waterproof surface it creates.
The main advantages of micro-cement baths
Micro-cement can be applied in different ways in the bathroom. The high versatility of this coating with all available materials (the possibility of running on ceramic tiles) as an infrastructure has attracted the attention of the audience more than ever.
Here are eight key reasons why microwave baths will become so popular next year.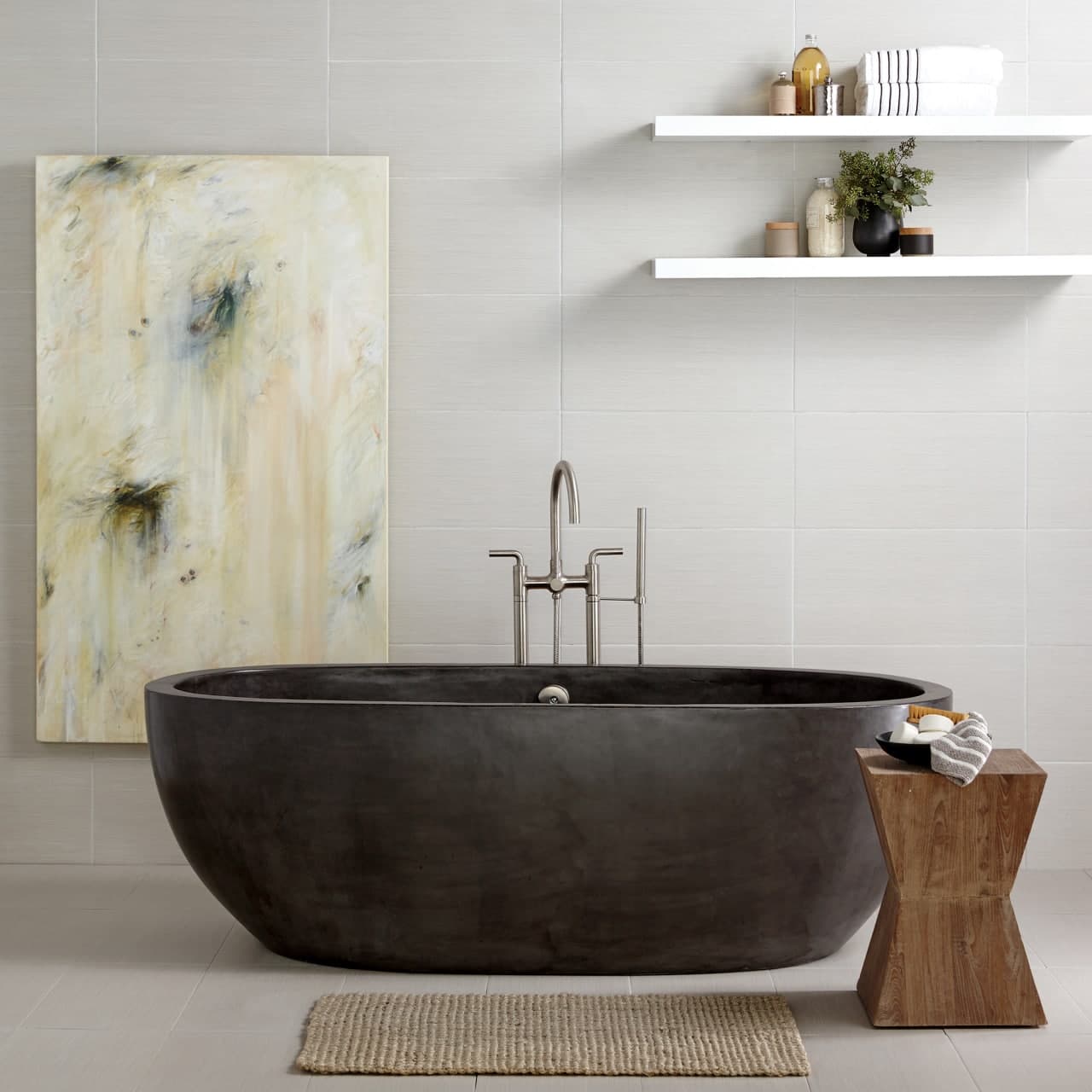 1. Feel more spacious
In most cases, the bathroom is the smallest area of your home. Therefore, optimizing its size as much as possible is a priority in deciding to renovate. The uniformity of the micro-cement surface gives it a wider feel, which increases if combined with bright colors on the floor and walls.
The use of bright colors of micro-cement is suitable for showing the bathroom space as much as possible, and by combining wood, it brings you a beautiful and at the same time warm atmosphere.
2. Resistance to ambient humidity in the micro-cement bath
Another of the most prominent benefits of microfiber in the bathroom, which will help it become trendy next year, is its excellent resistance to ambient humidity. The bathroom is a space that suffers from this type of constant humidity and choosing the right material is very important. With the implementation of toxic fine microfiber grade proof, this problem is completely eliminated because this product is very resistant not only to environmental humidity, but also to water vapor.
3. Adaptability
If there is one feature that can perfectly define micro-cement baths, it is its versatility, because this coating has an extraordinary adhesion to almost any substrate such as tile, wood, glass, etc. That's why we can use microfiber in the bathroom not only on the walls and floor, but also as a shower tray and bathtub. Versatility allows you to create infinite designs in any color you want, because this decorative coating has a wide range of pigments.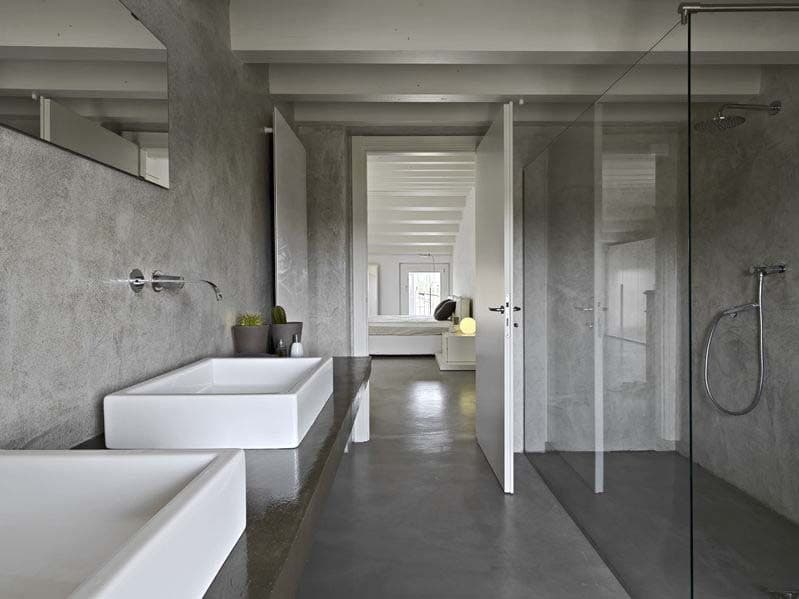 4. Easy and simple cleaning
Micro-cement bath is very easy to clean because the lack of connections in this coating prevents the accumulation of dirt. All you have to do is use an alkaline cleanser and a cleaning cloth for daily care and ... that's it!
5. Increases natural light
Creating a relaxing atmosphere with proper lighting is always one of the things that have occupied the minds of interior designers. Micro-cement in the bathroom is an ideal cover, because it increases the natural light as if it is reflected on it.
6. Quick installation of micro-cement in the bathroom
Since the use of micro-cement does not require construction work, its implementation will be very fast. After only 2-3 days, you can walk on the micro-cement floor without any problems, is not it wonderful?
7. Micro-cement in the bathroom is non-slip
Moisture in the bath can cause people to slip and fall; A problem that can be prevented by using micro-cement in the bathroom.
8. Micro-cement bath is waterproof
Hundreds of renovation projects in which shower trays and ... are covered with micro-cement are not accidental! The excellent resistance of this material to running water allows you to unleash your creativity without thinking about possible leaks.
Note: Make sure in advance that the substrate on which the micro-cement is to be applied is free of moisture. If present and not corrected, the micro-cement "copies" the moisture.
Created on .
Last updated on .