what is microcement?
Micro cement is a decorative coating that due to its high adaptability and good adhesion to different surfaces such as wood, glass, ceramics, etc., is ideal for use in home and commercial environments with a modern and minimal design and easily with materials such as wood and ceramics. Also, high execution speed and economic efficiency have doubled the attractiveness of using this product in interior designs. For this reason, this product has been highly regarded by architects and interior designers.
In fact, this product is a polymer-based cement coating that can be easily applied in all residential, office and commercial spaces and on flat or curved surfaces. This product is completely flexible due to the polymer in its chemical structure, and this largely prevents the formation of surface cracks.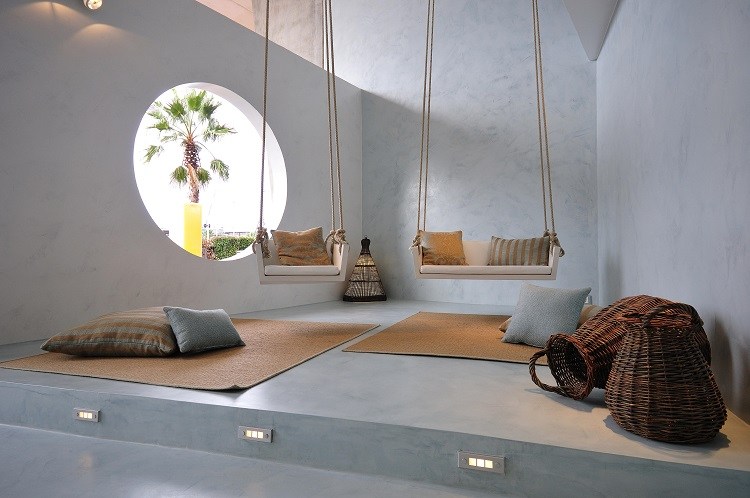 Micro-cement ingredients:
Cement
Organic-inorganic polymer / composite
Blue base resin
Water
Mineral pigments
Other additives
Micro cement features:
Unparalleled adhesion to all surfaces
Create a seamless surface and gaps
Unparalleled chemical resistance
High mechanical strength
Variety and color fastness
Easy to install
High decorative value
Easy to clean and maintain
Low thickness of micro-cement
Application of micro-cement:
Run on floors, ceilings, walls and stairs
Use in bathrooms, bathrooms, swimming pools and kitchens
Run in all residential, commercial and office environments
Applicable on facade and exterior floor of the building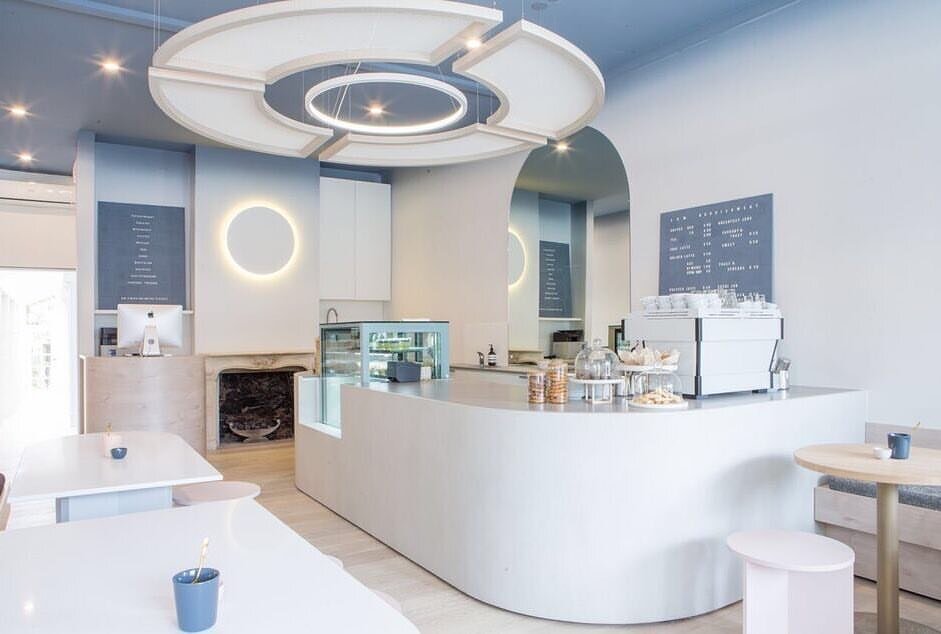 Types of CEMIC micro-cement products:
Cemi Base: This product is for surface preparation, in order to apply the semi-final layer, which will be applied in two to three layers according to the existing infrastructure. Toxic base product with high mechanical strength and low modulus of elasticity means high flexibility, which prevents the transfer of lower cracks to the final surface.
Cemi-Fine : This product is designed to apply the final layer and create the desired texture and color, which can be applied on a pre-prepared surface. Due to the wide use of CEMIC's micro-cement coating, Cemi-Fine is available in three grades of general, round and prof for design, production and marketing in different conditions.
Gr-General : This widely used product is designed for interior design and execution on a variety of surfaces, such as ceilings, walls and floors, which, in addition to being washable, creates a seamless surface for you without cracks.
Gr-Dor : The formulation of this product is designed exclusively for use on exterior surfaces and in environments that are in direct contact with sunlight.
Gr-Proof : This product is formulated exclusively for use in humid environments to provide you with a completely waterproof, water-repellent and, of course, washable surface.
Acro-cem : This water-based polymer forms a resilient film with a unique surface tension, as well as the polymer is compatible with micro-cement powder and the ability of the semicolon to adhere to various surfaces such as wood, cement, etc.
Fiber-cem Fiberglass mesh: CEMIC fiberglass mesh, which is marketed under the brand name of fiberglass, is applied in the first layer due to the best implementation of semi conduct coating and in order to control cracks and proper distribution of stresses on surfaces.
Seal-cem : This product is a durable elastic coating with high adhesion and unparalleled resistance to weather conditions, which is made of modified polymer.
Poly-cem : Polyurethane varnish is a water-based two-component that has high hardness and unparalleled chemical resistance.
Created on .
Last updated on .